With the weather getting colder and the holidays rapidly arriving, it's important to reach out to those in need. We've put together a list of organizations you can donate to or volunteer at to give back this holiday season.
Social/Family Services
---

DESC (Downtown Emergency Service Center) – Seattle
DESC works to end homelessness in Seattle by providing shelter, meals and other services to help them reach their fullest potentials. Visit their website for more details about how to volunteer or donate.
---
Mary's Place – Seattle
Mary's Place works to empower homeless women, children, and families by providing services such as day/night shelters, hot meals, and resources for employment. Mary's Place has volunteer opportunities that range from being a mentor to hosting a party or drive.
---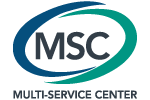 Multi-Service Center – Federal Way, Kent, Burien
The Multi-Service Center provides services to individuals in need, the elderly, and those with special needs by assisting with employment, education, and housing. You can find a complete list of needed donations here and a volunteer inquiry here.
---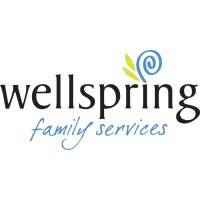 Wellspring Family Services – Seattle
Wellspring Family Services provides social and mental health services for families and individuals. Help support the cause by volunteering, donating clothes/essential items, or collecting coins (Kids Helping Kids).
---
Solid Ground – Seattle
Solid Ground's mission is to end poverty by providing care and resources for families in need. They provide a wide variety of volunteer opportunities, such as grocery shopping, teaching cooking classes, tutoring, childcare, and more. There are also many ways to give through monthly giving, stocks, and donating to their wish list.
---
Hopelink – Kirkland, Redmond, Bellevue, Shoreline, Carnation
Hopelink serves low-income families, people with disabilities, children and seniors. You can volunteer, donate goods/services, donate money. etc. Click here for further details on how to donate to Hopelink's Giving Tree for the holidays.
---
Youth Eastside Services (YES) – Bellevue
YES works as a lifeline for East King County children and families that are healing from violence, life-threatening challenges, depression, and drug, alcohol or sexual abuse. Ways to volunteer involve mentoring, collecting supplies, helping plan events, and fundraising. Click here for other ways to donate.
---
YouthCare – Seattle
YouthCare was the first homeless shelter for youth, which helps provide education, employment resources, and housing options for low-income youth. Ways to get involved with YouthCare involve things like volunteering, hosting a drive, and donating money. During the holidays, great ways to help out include hosting drives, fulfilling wishes, and volunteering. Click here for more details.
---

Treehouse – Seattle
Treehouse works to provide foster kids with basic necessities, extracurricular activities, educational support, summer camps, etc. They have many opportunities to help during the holidays like working at Holiday Carousel downtown, working in the warehouse, and hosting donation drives. You can help by donating clothes, corporate partnerships, professional services, and more.
---

Seattle Children's Hospital – Seattle
For various ways to donate money, items, volunteer, and attend events, click here.
---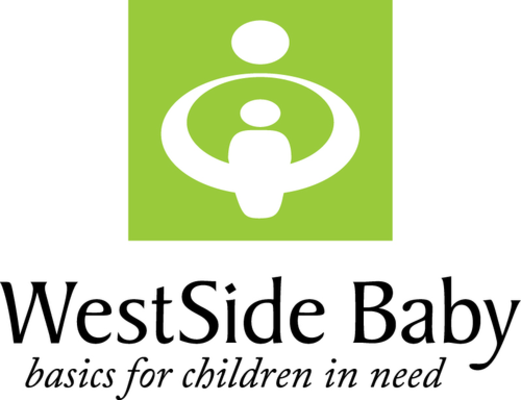 Westside Baby – Seattle
Westside Baby helps provide to families in need by managing donations of children's clothes, diapers, car seats, and more. For a full list of items accepted please click here. If you are interested in volunteering, click here for more details.
---
Seattle Milk Fund – Seattle
Seattle Milk Fund helps low-income families by providing childcare resources and funding tuition while the parents go back to school. You can volunteer by becoming a family support advocate, event volunteer, or office volunteer. Click here for various ways to donate, such as through AmazonSmile.
---
North Helpline – Seattle
North Helpline is a health care clinic and food bank for those in need. They have a specific program for babies and toddlers that collects formula, baby food, diapers, and other supplies for low-income families. Volunteer opportunities include grocery pick-ups, sorting, home delivery, emergency services, events, and more.  They also accept food, non-food items, and money.
---
Food Banks
To find a food bank in your city, please click here.
---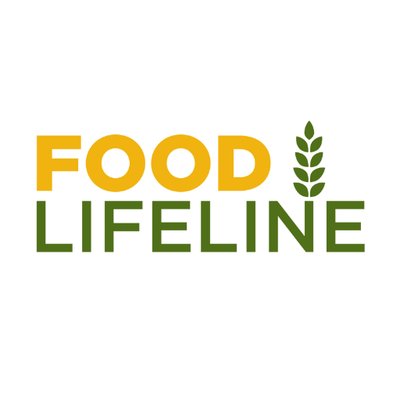 Food Lifeline – Seattle
Help Food Lifeline end hunger by volunteering, which you can do individually, as a family, as a community group, or as a corporate group. Becoming a monthly donor and hosting a food drive are other ways to help.
---
Northwest Harvest – Seattle, Kent
Support this hunger relief agency by volunteering at special events or by working in the warehouse. You can also donate food, money, corporate sponsorships, and holiday greeting cards.
---
Emergency Feeding Program of Seattle and King County (EFP) – Renton
EFP works to end hunger by giving immediate assistance to those in need. You can get involved by volunteering.
---
Ballard Food Bank – Seattle
Get involved with the Ballard Food Bank by volunteering, hosting a food drive, or spreading the word. Donate food or money here.
---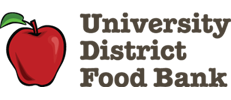 University District Food Bank – Seattle
Volunteers at this food bank do a wide variety of jobs, that can be done individually or in a group. They also encourage hosting food drives, as well as growing produce. You can also donate here.
---
Rainier Valley Food Bank – Seattle
This foodbank has a wide variety of volunteer jobs such as distribution helpers, food drive helpers, administrative helpers, home delivery assistants, and drivers. Also, click here for a detailed list of 9 ways to give back during the holidays.
---
West Seattle Food Bank – Seattle
West Seattle Food Bank has many volunteer opportunities, details on donating food/hosting food drives, ways to donate money, as well as resources for other ways to help.
---
Mental Health Services
---
Crisis Line – Seattle
Crisis Line is a telephone-based organization that works with crisis intervention, information, and referrals to community services. You can volunteer through the 24-Hour Crisis Line, Recovery Line, Teen Link, or Washington Warm Line.
---
National Suicide Prevention Lifeline – 1-800-273-8255
This hotline is a national network of local crisis centers, which help provides free and confidential support to individuals in suicidal crisis or emotional distress for 24 hours, 7 days a week. You can volunteer at your local center or donate.
---
Circle of Friends for Mental Health – Seattle
This organization helps people with mental health challenges, addiction, and homeless by helping them find their identity through visual arts, music, writing, and drama. There are various ways to volunteer, either through teaching art classes or helping with operations. Donations are accepted here.
---
Plymouth House of Healing – Seattle
Plymouth's mission is to provide companionship, housing, and support for individuals dealing with mental health challenges. You can donate to this organization with money or to their holiday wish list.